1
L'Europe transculturelle dans le monde global / Transcultural Europe in the Global World
Sous la direction de Alessandro Benucci, Silvia Contarini, Gonçalo Cordeiro, Graça Dos Santos, José Manuel Esteves, Presses Universitaires de Paris Nanterre, 2023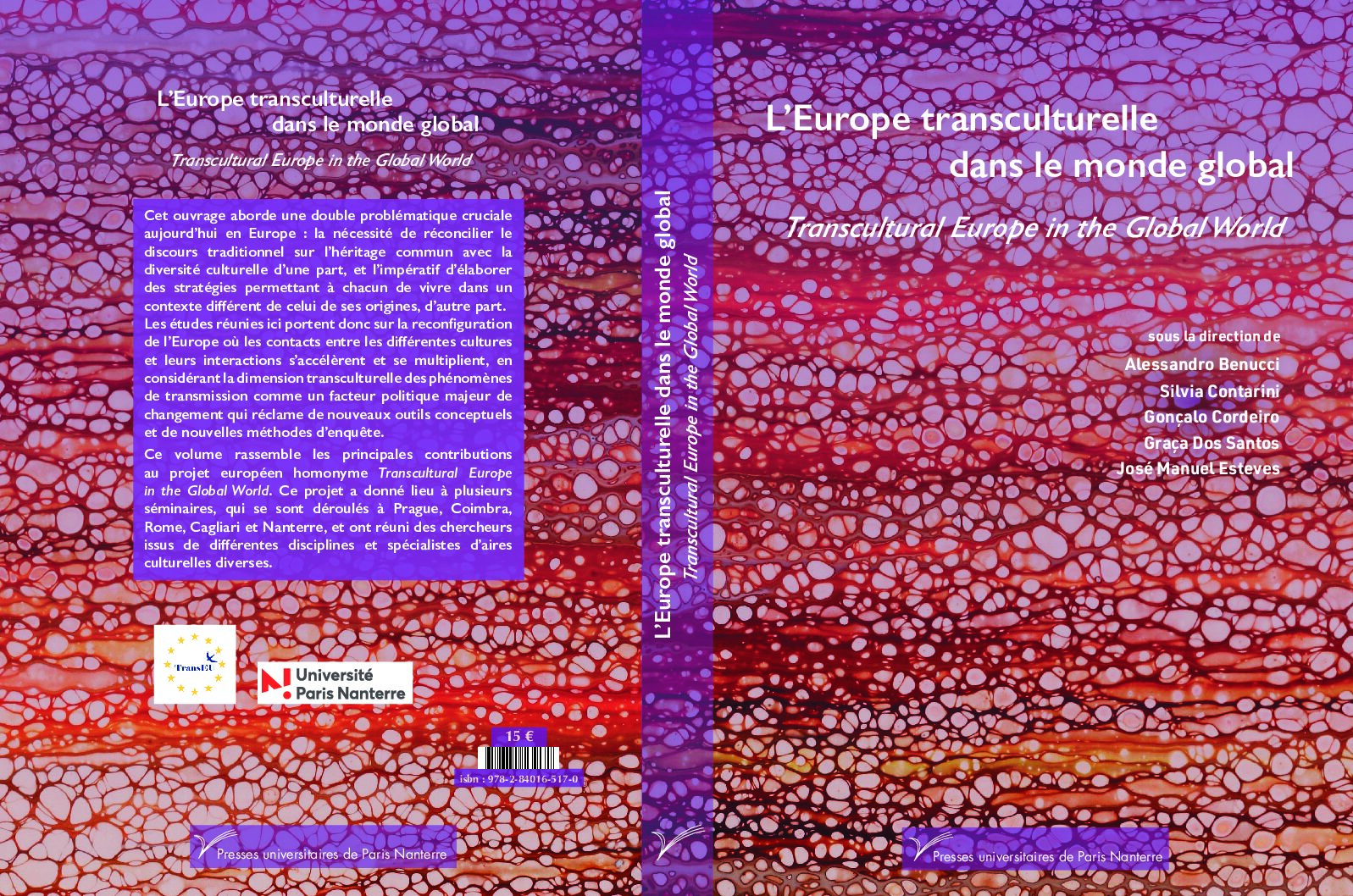 Ce volume rassemble 22 études en français et anglais. Ce sont les principales contributions au projet européen homonyme Transcultural Europe in the Global World.
Résumé et sommaire disponibles ici
2
Transculturalità: un concetto operativo in Europa?
Sous la direction de Franca Sinopoli et Silvia Contarini, avec la collaboration de Mattia Bonasia, Lithos, Rome, 2023 (sous presse)
Cet ouvrage réunit quelques contributions présentées, en langue italienne et anglaise, au séminaire organisé à l'université Sapienza de Rome le 27 mai 2022. Ces études s'interrogent plus particulièrement sur l'opérativité du concept de transculturalité dans des champs littéraire, transmédial et transdisciplinaire.

Funded by the European Union. Views and opinions expressed are however those of the author(s) only and do not necessarily reflect those of the European Union or the European Education and Culture Executive Agency (EACEA). Neither the European Union nor EACEA can be held responsible for them.